With Advanced Practioner Luci
Luci..the Queen of Cupid Bows! ​Luci was the first practitioner to join the Kiss Team back in November 2017. Before joining Kiss Luci was running a successful cosmetic business of her own. Luci is now running one of our busiest Kiss clinics with over an 85% client retention rate.
Luci is an Elite Practitioner and has completed  1000's of treatments for Kiss. Our clients adore Luci and always leave the clinic laughing and smiling. she has a natural aesthetic eye and has been described as "Welcoming", "Warm", "Informative" and "Funny" by her clients. For more feedback on Luci please read her reviews below or on Kiss Facebook.
Please book in advance if you wish to be seen by Luci! Below are examples of her work with Kiss.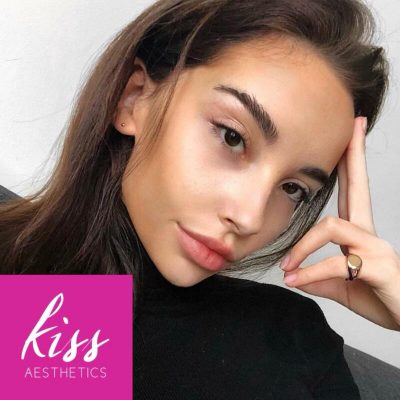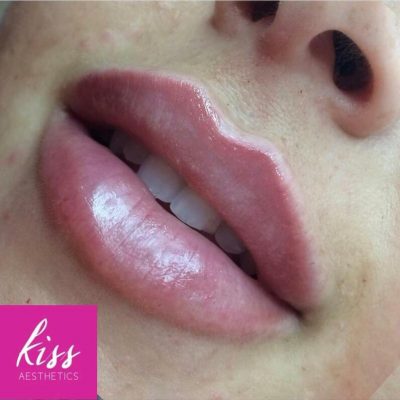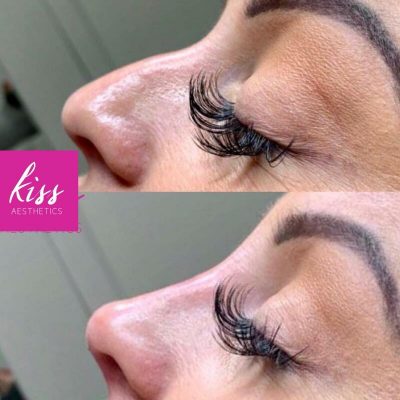 LIP FILLER
0.5 ml
£150
1 ml
£220
1.5 ml
£300

TEAR TROUGH

First Treatment
£300
Top-up Treatment
£300

RHINOPLASTY

First Treatment
£300
Top-up Treatment
£300

CHIN / JAWLINE CONTOURING

Chin Filler (Top Up)
£220
Chin Filler (2ml)
£450
Jawline + Chin (2ml)
£450
Jawline + Chin (3ml)
£570

CHEEK  CONTOURING

1 Syringe ( Subtle )
£220
2 Syringe ( Glam )
£450
$  HOLY BUCKS  $
5 ml of any product
£760

PERSONALISED  PACKAGE *

2 ml of any product
£450
3 ml of any product
£570
4 ml of any product
£660
5 ml of any product
£760
6 ml of any product
£850
7 ml of any product
£1,040
8 ml of any product
£1,140
9 ml of any product
£1,240
*Package only valid for individual use. All product must be used within the same booking.

JOWLS /  MARRIONETTE  LINES / SMILE  LINES

Fine Lines (Half Syringe)
£160
Deep Lines (Full Syringe)
£240
Luci Bruce Aesthetics 
314 Pickhurst Lane,
West Wickham,
Kent,
​BR4 0HT
TEL: 02036335626
EMAIL: enquiries@aekiss.com
Nearest Station: Bromley Station
​Nearest Parking: Onsite Parking
"I've had two great experiences with Kiss – the first was with Luci in Bromley, I booked 1ml but ended up getting previous lip filler dissolved instead as I wasn't happy with the shape and Luci identified lumps. I felt like she genuinely wanted the best for me as she wasn't willing to fill my lips if I wasn't going to be happy just to get more money. Her advice was amazing and she was so friendly! "
"I had my nose done by Luci today and I am absolutely over the moon. She explained everything to me and was very professional and made me feel really comfortable. If anyone is thinking about getting fillers I would recommend going to kiss aesthetics THEY ARE AMAZING!!!! Thank you so much Luci I am one happy customer"
"I absolutely love my results with Luci, it's the second time I've seen her and she is so friendly and welcoming but also so professional and really makes you feel comfortable and relaxed! I will definitely be back for more!"
"Had my lips done by Luci in Kent and I'm so pleased with the outcome! A combination of me never having filler before and also me not being a great fan of needles made me quite nervous, but Luci was so lovely, reassuring and down to earth! I can't wait to have more done and am already booked in for my next ml with Luci! I'm so pleased I chose Kiss to do my filler and I would recommend to anybody and I'd never go anywhere else, thank you so much X"
"Went to the Kent branch and had lips, cheeks, jaw and nose. Didn't want anything too extreme so I've now got a lovely natural shape also had brows in Windsor a few weeks before and going back for my top up soon love love love"