With Kiss Nurse Kristiana
Kristiana joined Kiss Aesthetics in March 2018! She has a BSc (HONS) Nursing & started her career in Aesthetics in 2016. Before joining Kiss Kristiana was working as a Nurse in Manchester.
​
Kristiana is currently our Nurse of the Quarter which was awarded to her due to her diligence, and overwhelming level of care she shows on a daily basis to each and every one of her clients. She is truly passionate about her client welfare and aesthetics – we couldn't be more proud to have her on the team!
Kristiana covers the Birmingham/Newcastle and Manchester clinics. Below are a few examples of her work with Kiss.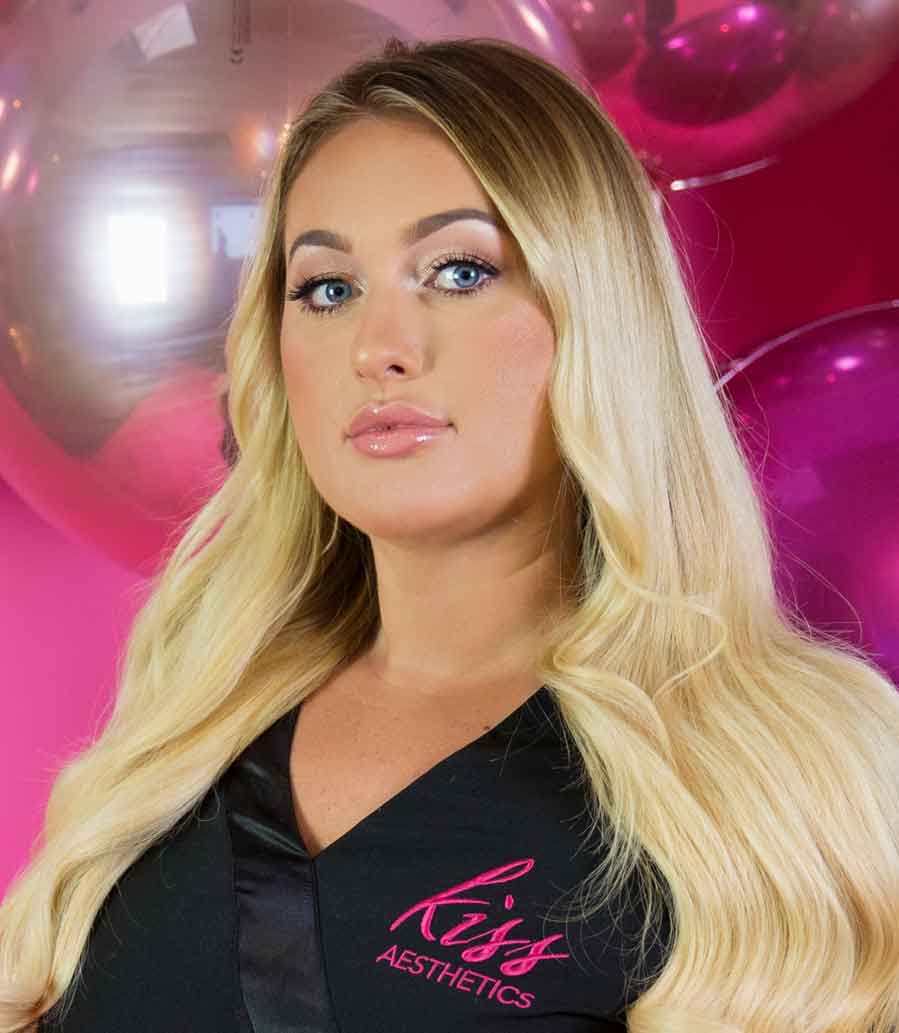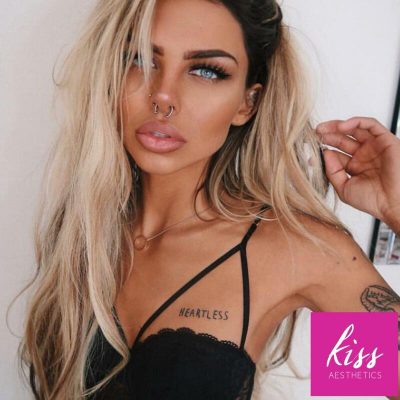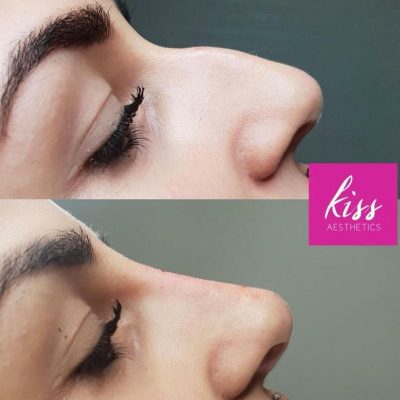 LIP FILLER
0.5 ml
£150
1 ml
£220
1.5 ml
£300

TEAR TROUGH

First Treatment
£300
Top-up Treatment
£300

RHINOPLASTY

First Treatment
£300
Top-up Treatment
£300

CHIN / JAWLINE CONTOURING

Chin Filler (Top Up)
£220
Chin Filler (2ml)
£450
Jawline + Chin (2ml)
£450
Jawline + Chin (3ml)
£570

CHEEK  CONTOURING

1 Syringe ( Subtle )
£220
2 Syringe ( Glam )
£450
$  HOLY BUCKS  $
5 ml of any product
£760

PERSONALISED  PACKAGE *

2 ml of any product
£450
3 ml of any product
£570
4 ml of any product
£660
5 ml of any product
£760
6 ml of any product
£850
7 ml of any product
£1,040
8 ml of any product
£1,140
9 ml of any product
£1,240
*Package only valid for individual use. All product must be used within the same booking.

JOWLS /  MARRIONETTE  LINES / SMILE  LINES

Fine Lines (Half Syringe)
£160
Deep Lines (Full Syringe)
£240
Dollicious
201 HiveTree
9 Bigg Market
Newcastle
United Kingdom
NE1 1UN
TEL: 02036335626
EMAIL: enquiries@aekiss.com
"Had the 4ml combined filler discount (my jawline and nose) at Newcastle with Kristiana and she did an amazing job! So professional and lovely and the price was a lot more affordable than I've had elsewhere"
"Love my lips by Kristiana  so professional , exactly what I wanted ! Highly recommend love love love them!"
"Kristiana, Thank you so much for my new nose today I love it already! I'm so sorry for fainting but you were amazing throughout and I always felt safe so thank you!"
"I had my 2nd lot of 1ml with Kristiana in Newcastle this week and have left over the moon with not only the results, but at how lovely, welcoming and patient she was. I originally went to another large cosmetics company and felt extremely rushed and uncomfortable, especially with it being my first time. I left black and blue immediately after the filler and swelled up so badly I needed time off work as the nurse just rushed the whole treatment. I kind of went in expecting the same if I'm being honest, but Kristiana was amazing from the second she greeted me!! She let me sit with the numbing cream on for ages before my appointment and was so gentle. This time I left with no bruises, no lumps and I've had minimal swelling. I absolutely will not go anywhere but Kiss Aesthetics now. Thankyou!!"